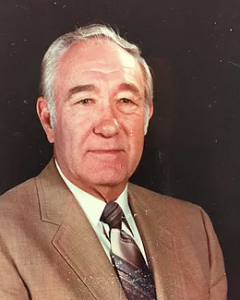 The Jearl Smart Foundation was formed in 1996, by Jearl Smart's wife, Jo, and his sons, John and Jim, as a lasting memorial. It is a continuing tribute to recognize his generous giving too many individuals, organizations, and communities in need of financial help.
After returning from World War II, Jearl Smart received financial help, as a poor young man, wanting to attend Oklahoma A & M, now known as Oklahoma State University (OSU).  He never forgot that need and his desire to help others fulfill their educational goals and vocations, as well as his desire to support community projects.
The Jearl Smart Foundation's founders were dedicated in their support of community projects, providing educational assistance and being a friend. The Jearl Smart Foundation Board of Trustees take seriously our role in continuing our founder's goals of service by helping people reach their dreams and by supporting our community.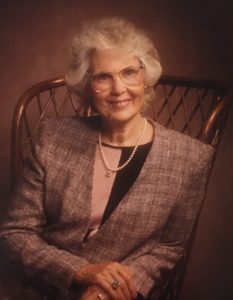 Jo Smart had great joy and enthusiasm for life. She married Jearl Smart in 1949 and they raised their four children in Wewoka. She graduated from Wewoka High School and completed her bachelor's degree, from the University of Oklahoma, at the age of 59. Jo was an avid community servant and supporter of Wewoka and Seminole County. She served as a board member for the Wewoka Library, Seminole Nation Museum, Jasmine Moran Children's Museum, Oklahoma Heritage Association and Seminole State College. She was a founding member of the Carnation Garden Club in 1954 and held various offices in PEO, DAR, and Athenaeum.
She was a lifetime member and Sunday school teacher at the First Baptist Church, a Master Gardener and special initiate of the Chi Omega sorority.  Jo was a recipient of the Wewoka Chamber of Commerce 2004 Distinguished Service Award and the 2005 Distinguished Alumni of Wewoka High School.
Jo chaired the Jo and Jearl Smart Charitable Foundation and awarded dozens of educational scholarships and grants, to support organizations throughout the state of Oklahoma.
Our founders were dedicated to supporting community projects, providing education assistance and being a friend. The Jearl Smart Foundation Board of Trustees take seriously our Founder's goals and our role and commitment to serve people and support our communities.